2016 Season Tickets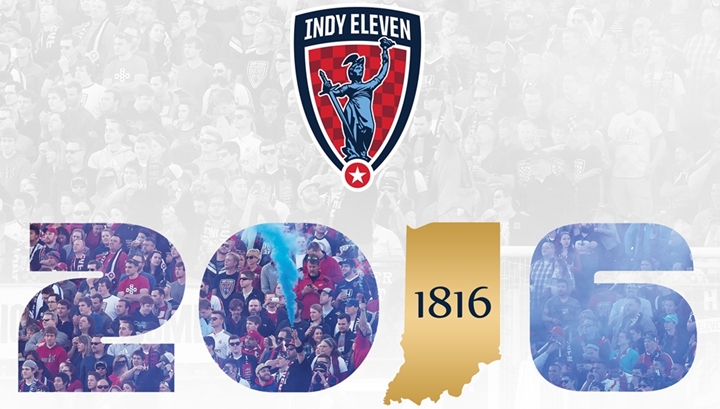 SEASON TICKET SALES END MAY 7TH! The first two games at "The Mike" in 2016 have proven you will not want to miss one more minute of Indy Eleven action the rest of the season! Through MAY 7TH, Indy Eleven has prorated season ticket packages available for the rest of the 14 games on the 2016 NASL regular season calendar, starting at only $140 in the East Goal Top & Brickyard Battalion sections.
SEASON TICKET GIFT: This year's Season Ticket Holder gift, the below "Glory Glory Indiana" display scarf (one-sided), will commemorate both the 2016 Indy Eleven season AND Indiana's Bicentennial celebration! Note that you'll receive one commemorative scarf PER TICKET in your 2016 account.

The 2016 Indy Eleven Season Ticket Package offers a number of new and improved benefits, including a full season of ticket exchange nights, zero-interest monthly payment plans through September, discounted season parking passes, free Brickyard Battalion Gold Membership for BYB season ticket holders and more ... scroll below and click here for more on the upgraded list of benefits for the 2016 season.
CLICK HERE to look at the full 2016 Indy Eleven schedule and get ready to give it your all during all 16 games at Carroll Stadium this season!
CLICK HERE to purchase your prorated, 14-game Indy Eleven Season Ticket pacakge online today!