Fan Blogs and Podcasts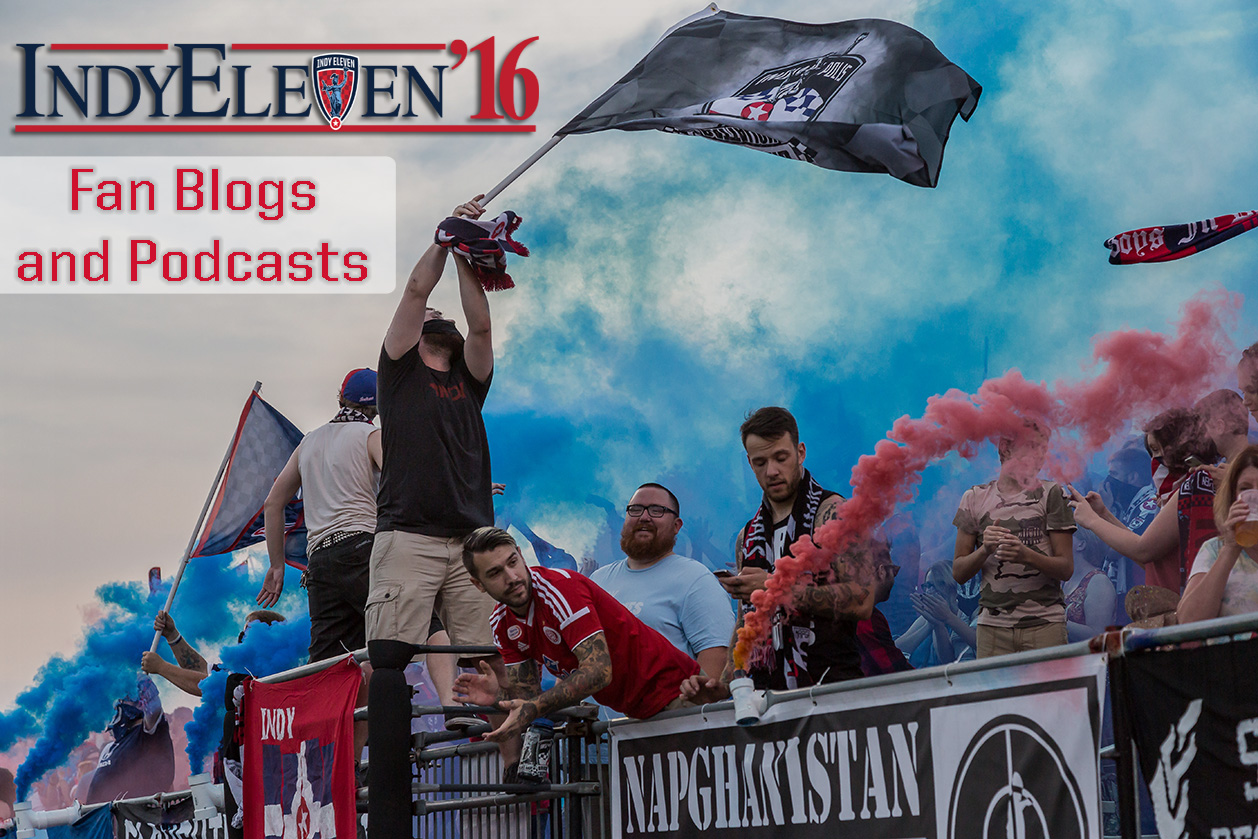 Sure, you soak up all the official offerings (aka propaganda) we throw at you, but what about the unfiltered opinions from fans and media following the "Boys in Blue" ... and the rest of the NASL, for that matter? Well click away below to check out coverage from the outside voices ... and give them a Twitter follow while you're at it, won't you?
Are we missing anyone? Fire us an email at scott@indyeleven.com.
Indy Eleven sites
Reddit - r/IndyEleven subreddit (we know it's not a blog, but still ...)
r/IndyEleven Page | @rIndyEleven
Permanent Relegation podcast
Main Page | Episodes |
Contributors: Andy Baumgartner (@cagedfear), Christopher Ball (@Cballa) & Aaron Gunyon (@AGunyon)
Bloody Shambles Blog & Soccer Show Podcast
Blog & Episodes |
Contributors: James Cormack (@Bshambles_JC) & Caleb Ramp (@CalebRamp)
The Game Beckons
Website
Contributor: Drew Thompson ()
Lady Victory & Her Quest for Glory
Website
Contributor: Michael Carney ()
Target Man Soccer
Website
Contributor: Brian Cook ()
Brew Wallace
Website
Contributor: Brandon Cockrum ()
NASL Sites
Reddit - r/NASLSoccer subreddit
r/NASL Soccer Page
Last Word on Sports
IndyEleven coverage | NASL coverage |
Midfield Press
Indy Eleven coverage | NASL Coverage |
NASL.TV
YouTube Channel |
Reckless Challenge / NASL Cast podcast
NASL coverage | RcklessChllenge | @NASLCast