Chatham Tap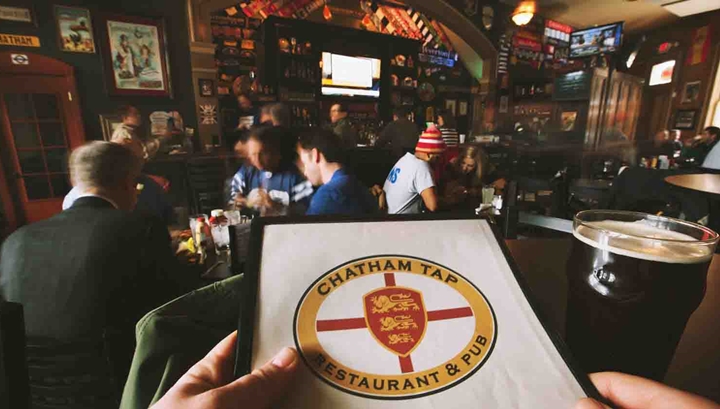 Whether you're looking to catch an Indy Eleven game, soccer matches across the globe or simply a bite and a pint, the Chatham Tap has you covered. With locations on Mass Ave and in Fishers, Chatham Tap has become the "go-to" for soccer fans in the Indianapolis area - and its reputation has spread far beyond that, having been named one of the "Ten Best Sports Bars" by USA Today in 2014!
Both Chatham Tap locations are members of the "Official Indy Eleven Watch Party" roster of establishments that screen every away during the 2017 season - you can click here for the full details and dates for which Chatham Taps will serve as the "HQ" location, featuring player appearances, giveaways and more!
The Fishers location also serves as the headquarters for frequent live remotes of 1070 The Fan's "Soccer Saturday" radio program (9:00-10:00 a.m.), featuring host Greg Rakestraw taking you through the "best 60 minutes of soccer talk around" and raffles for Indy Eleven tickets and prizes.
For more details on what to expect at the Chatham Tap, including their full menu, weekly specials, and soccer viewing schedule, click away below ...
Chatham Tap - Mass Ave
719 Massachusetts Avenue
Website: ChathamTap.com
Facebook: /chatham.tap
Twitter: @chathamtap
Chatham Tap - Fishers
8211 E. 116th Street
Website: ChathamTap.com
Facebook: /chathamtap.fishers
Twitter: @fisherschatham