College Student Special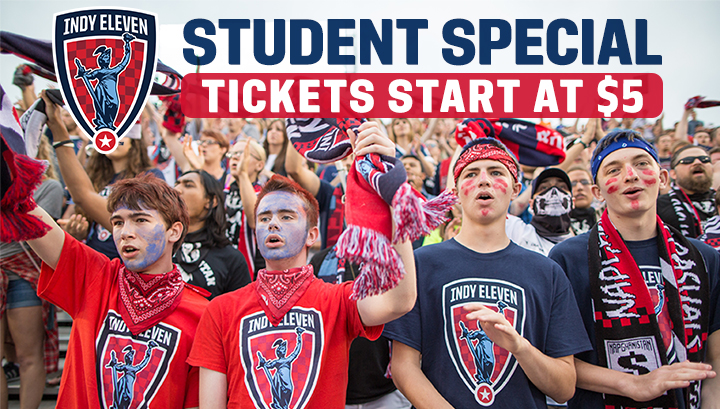 Are you a college student with a valid ID? You can attend any Indy Eleven game at "The Mike" with a special college student ticket deal starting at only $5 per ticket! Giving you the lowest price available for seats at the game (savings up to $9 per ticket), come see the "Boys in Blue" make history at Carroll Stadium!
To take advantage of this offer, pick the section you want to sit in below and select the will call option for delivery. Simply show your student ID at the will call window at the Carroll Stadium Box Office and you'll be ready to root on Indiana's Team!
Please enter your school name under the Company Name line while filling out the information.
Visit college.indyeleven.com throughout the 2017 season and witness history with your "Boys in Blue!"​