Indy Eleven 8-Flex Pack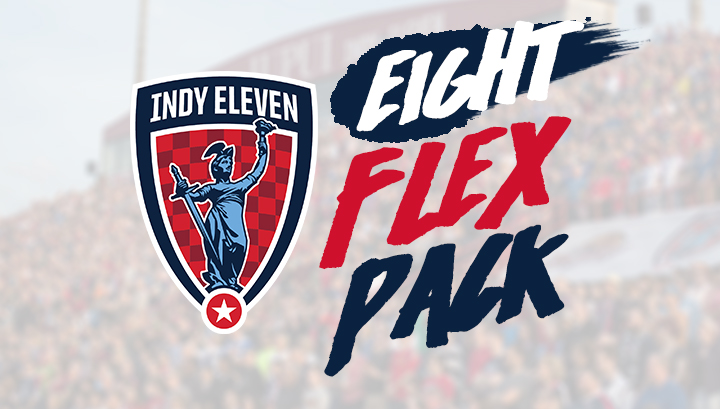 Love going to Indy Eleven games, but can't make it to "The Mike" for every match? Introducing the Indy Eleven 8-Flex Plan, giving you the flexibility to pick which games you want to attend AND choose a number of seats to use at each one! Indy Eleven 8-Flex Plan consists of 8 ticket vouchers that can be used at your discretion at any Spring or Fall Season game.

Along with having the flexibility of using as many vouchers as you need for any game, by purchasing the Indy Eleven 8-Flex Plan you will receive a discount off the individual game ticket price. Indy Eleven 8-Flex Plans are available in the following seating areas:
East Goal sections ($72)
Brickyard Battalion section & Endline sections ($96)
Sideline sections ($128)
Midfield sections ($184)
Once received, you can redeem your vouchers in advance online via your Account HQ or on gameday at the Carroll Stadium Box Office beginning three hours before kickoff (redemption subject to availability).
Click here to secure your Indy Eleven 8-Flex Plan online, or call the Indy Eleven Front Office at 317-685-1100 during regular business hours (Mon.-Fri., 9am-5pm) and a Ticketing Representative will gladly assist you!