Group Tickets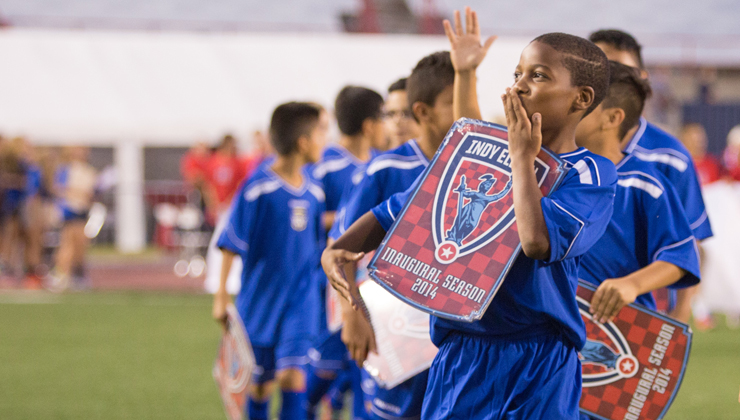 Looking for a special and affordable experience for your group outing? Be a part of the excitement and passion of Indy Eleven soccer when it returns to IUPUI's Carroll Stadium in early 2016!
Indy Eleven group nights provide unique opportunities and ticket savings for groups of 15 or more, with additional benefits including:
At least 10% discount compared to single-game tickets (see seating chart below for section-specific prices)
Invitations to group events
Gameday in-stadium group recognition (PA announcement and/or video board graphic)
Special hospitality options
Playoff and Exhibition Game Ticket Priority (call for details)
Your group could participate in special Group Experiences such as:
Tunnel Club (home or away team)
Pre-Game On-Field Mini Game
Field Escorts (home or away team)
Flag Bearers
Ball Kids
Pre-game "Bench Warmers"
For just $1 per seat fans can now put down deposits to get priority for games in 2016 - click here to view the 2016 schedule. Save your spots and get the first crack at the best games by contacting the Indy Eleven Ticketing Department at 317-685-1100.