Indiana Soccer History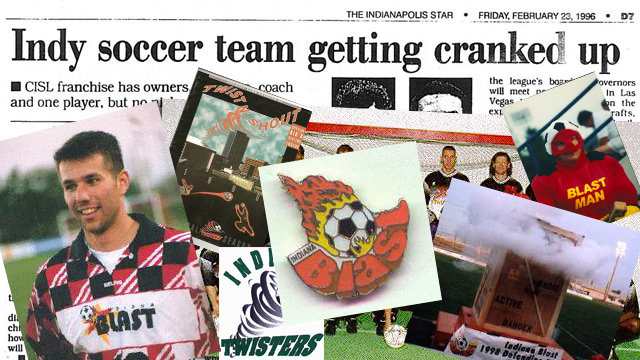 Indy Eleven, its official supporters group, The Brickyard Battalion, and Indiana Soccer are looking to bring together members of the state's dedicated soccer community in order to pay tribute on one very special evening - Indiana Soccer Heritage Night at Carroll Stadium on Saturday, August 30, against the New York Cosmos. In order to bring back as many soccer figures from the Hoosier State as possible, we would like to enlist your help in contacting former players, coaches and staff members from several professional and championship collegiate programs ... click here for the full details and thank you for your involvement in helping to make Indiana Soccer Heritage NIght a success!
Indiana has a rich history of supporting the beautiful game, as illustrated by the multiple inductees into the Indiana Soccer Hall of Fame . The Hall includes many of those who have played key roles in Indiana's remarkable success in high school and college soccer, dating back many decades. The Indiana Soccer Association has played a key role in developing the sport in the state, an affiliate of the United States Soccer Federation (USSF) with over 3,000 adult players, 60,000 youth players, 8,000 coaches and almost 4,000 referees part of a network encompassing over 140 member clubs across Indiana.
Indiana high school soccer began in the 1960s, with Argos the first recognized boys' state champion in 1973 and Carmel the first girls' state champion in 1984. At the college level, men's varsity soccer began at Indiana University in 1973, and under the stewardship of Jerry Yeagley, Indiana became a national power, with 12 appearances in the NCAA championship final during his thirty years in charge up to 2003 – notching up six championship wins and a nationwide-leading 68-22 record in tournament play. Indiana claimed a seventh national championship under head coach Mike Freitag in 2004. In 2012, coached by Jerry Yeagley's son Todd Yeagley, Indiana won its eighth national championship .
Notre Dame's women's team have been trailblazers for soccer in the state, winners of three NCAA national championships in 1995, 2004 and 2010, the last two titles under current head coach Randy Waldrum. At the youth level, the Carmel United Cyclones (U-19 Girls) won the US Youth Soccer National Championship in 2007, and there have also been back-to-back national championships for Indiana United, winners of the US Soccer Federation's Development Academy U-17/U-18 titles in both 2008 and 2009. Indiana United is operated by Carmel United Soccer Club.
The state has seen numerous individual players recognized nationally and internationally, including Hermann Awards for the United States' top collegiate player given to Angelo DiBernardo (1978), Ken Snow (1988, 1990), Brian Maisonneuve (1994) and Danny O'Rourke (2004) along with Missouri Athletic Club Award recipients Ken Snow (1988, 1990) and Todd Yeagley (1994).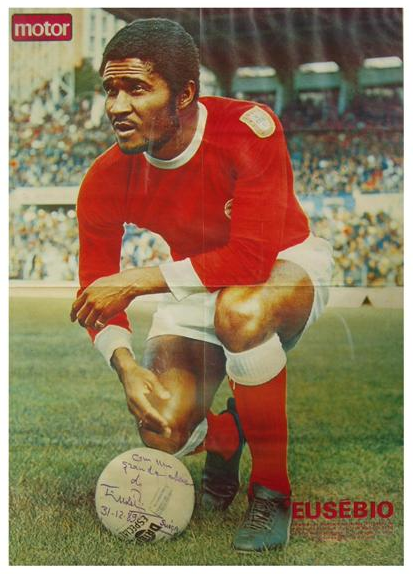 Numerous Indiana High School players have gone on to represent the United States in the World Cup – Lauren Cheney of Ben Davis High School and Lori Lindsey of Pike High School in Indianapolis for the USWNT and DaMarcus Beasley of South Side High School in Fort Wayne and Juergen Sommer of Culver Military Academy for the USMNT. Indiana has also supplied the bulk of the United States' Power Wheelchair Soccer Team , winners of two World Cup titles.
At the club level, Indiana has seen teams represented in multiple leagues over recent decades, with teams such as the Indianapolis Daredevils of the American Soccer League attracting strong crowds. The Daredevils led the American Soccer League in attendance in 1978, and one of the greatest players in the history of soccer, Portugal's Eusebio, scored his 1,000th goal against the team that year.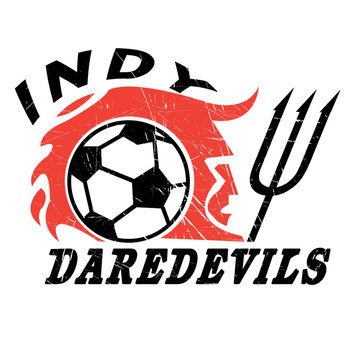 And now, in 2013, the history books are being re-written with the introduction of Indy Eleven. After a three-month fact-finding mission, Keystone Corporation Group CEO Ersal Ozdemir was convinced that the time for professional soccer to return to the Hoosier State was right and was officially awarded the 12th franchise in the new NASL on January 16, 2013. His first move was to name his consultant, veteran soccer executive Peter Wilt, as the president of what was initially known as Indy Pro Soccer. Ninety-nine days later on April 25, the club would establish its permanent identity of Indy Eleven, paying tribute to traditional soccer culture in addition to the Indiana history, in particular the 11th Indiana Regiment established during the Civil War.
View a gallery of Indy pro soccer history through the years at IndyStar.com
Top photo montage: Featured image photos courtesy Kenn Tomasch