Youth Soccer Camps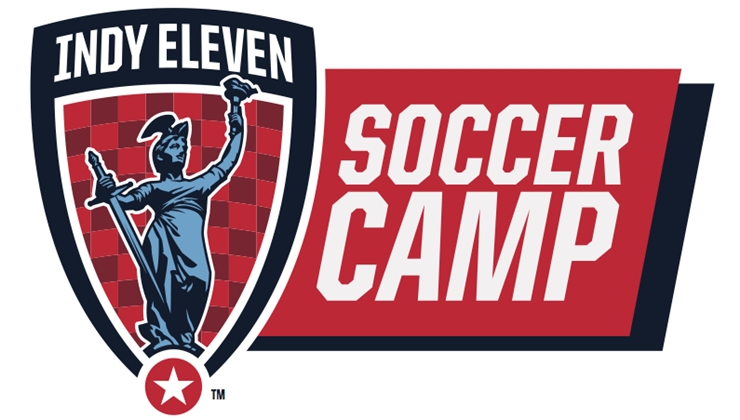 The 2017 Indy Eleven Summer Camp Series is Back!
Following a successful set of Indy Eleven Youth Soccer Camps in 2016, the club is delighted to announce that the series will again return in 2017! More information will be added in the coming months as we finalize locations for the summer season, but see below for open camps and registration dates:
Date
Location
Time
Link
June 5-8

Danville Optimist Youth Soccer League

(Danville High School -

100 Warrior Way, Danville, IN 46122)

5 - 8 PM
Register today!
June 19-22

Carmel Dads Club

(5459 E Main St, Carmel, IN 46033)

9 - 12 PM
Register today!
July 10-13

United Soccer Alliance of Indiana

(Mary and John Geisse Soccer Complex -

7225 West 56th St, Indianapolis, IN 46254)

5 - 8 PM
Register today!
July 17-20

Eagle Rec and Enrichment

(Jennings Field -

1130 Bloor Ln, Zionsville, IN 46077)

5 - 8 PM
TBD
July 24-27

Indy Premier

(Trinity Sports Park -

6835 E 161st St, Noblesville, IN 46062)

9 - 12 PM
Register today!
For more details, including information on how to host a location in 2017, please contact Indy Eleven Community Relations and Camps Manager Bianca Velez at biancav@indyeleven.com.​
2016 Information
This coming summer, Indy Eleven is adding new camp locations across Central Indiana during June and July, allowing more young boys and girls of all abilities ages 5-14 the chance to improve their game in a safe and enjoyable environment. Each camp runs for four days (Monday-Thursday from 9:00 a.m.-12:00 p.m. daily) and includes special appearances by different Indy Eleven players.
The first three camp days are themed, with day four including various competitions and games which will give campers the opportunity to win exciting Indy Eleven prizes!
The $135 registration fee for the Indy Eleven Soccer Camps includes:
Instruction and appearances by Indy Eleven players and coaches.
A ticket to a 2016 Indy Eleven game for "Camp Reunion Night".
An official Indy Eleven Soccer Camp T-shirt.
The opportunity to win Indy Eleven prizes.

For more information, please email Camps@IndyEleven.com.
Refund policy. Upon cancellation prior to 72 hours before the start day of camp, the camp fee will be refunded minus a $25 administration fee. There are no refunds provided after 72 hours prior to the start of camp, and there is no prorating for missed attendance. No refunds are given in the event of bad weather, and there are no rain/make-up dates for camps.
Indy Eleven would like to thank the following partners for their help in presenting the 2016 edition of the team's Summer Soccer Camps series: