IUPUI Season Ticket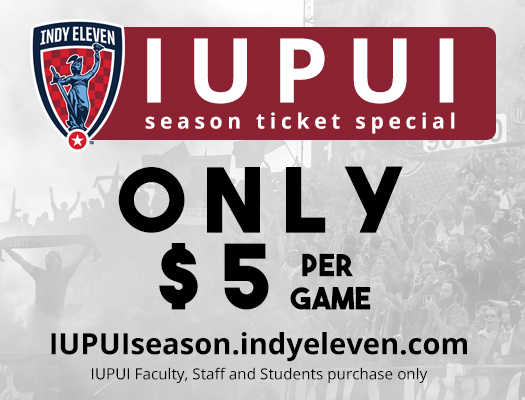 NEW IN 2017!
Students, faculty, and staff of IUPUI, purchase your specially priced season tickets today!
For just $5.00 per game, you can be an official Indy Eleven season ticket holder and receive benefits such as MLS stadium seating priority, merchandise discounts, and much more! This package is available in the East Goal section only.
To purchase, CLICK HERE for full pricing information and seat selection!
**In order to purchase, you must have a valid IUPUI email address