Management & Front Office
Executive Administration

Ersal Ozdemir
Owner
Jeff Belskus
President

Soccer Operations

Tim Hankinson
Head Coach
Trevor James
Assistant Coach
Blair Said
Team Operations Manager
Justin Dryjanski
Equipment Manager

Training & Medical Staff

Brian Gerlach
Head Athletic Trainer
Dr. Daniel Kraft
Team Physician
Community Health Network
Official Health Care Provider

Ticketing Staff

Mike Henn
Director of Ticket Sales
Ivy Toone
Ticket Operations Manager

Kevin Kirkhoff

Ticket Sales Account Executive
Danielle Wooding
Ticket Sales Account Executive
Rodrigo Castro

Ticket Sales Account Executive (bilingual)

Corporate Partnerships

Larry Linde
Director of Corporate Partnerships
Drew Donovan
Corporate Partnership Manager

Marketing & Communications

Steven Krusie
Director of Marketing
Molly Kruger

Director of Licensing and Merchandise

Scott Stewart
Public Relations & Communications Manager
Katie Donnar
Marketing Manager
Tian Liang
Graphic Design & Multimedia Coordinator
Bianca Velez
Community Relations & Camps Manager

Operations

Andy Piggush

Director of Operations

Justin Autajay
Operations Manager

Accounting

Erin Weesner
Accounting Controller
Executive Administration
Ersal Ozdemir - Owner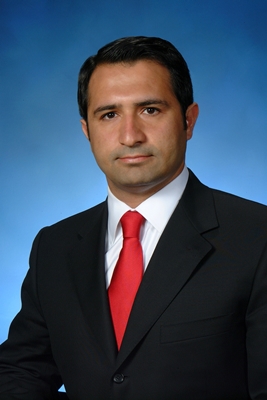 Mr. Ozdemir graduated from Purdue University with a bachelor's degree in Civil Engineering. He is also a graduate of the Stanley K. Lacy Executive Leadership Class XXVIII.
Mr. Ozdemir speaks to various groups and has been interviewed on different international issues over the years. Some of his hobbies are traveling, spending time with family and friends, playing soccer and table tennis. Mr. Ozdemir enjoys the arts and attends, as well as supports the local art community.
Ozdemir's extensive list of personal and professional activities includes:
Board of Directors, Indiana Chamber of Commerce
Board of Directors, Indianapolis Chamber of Commerce
Board of Trustees, University of Indianapolis
Board of Governors, Indianapolis Museum of Art
Board of Trustees, Indiana Historical Society
Board of Directors, Chairman, Current Publishing
Board of Directors, Palladium, Center for Performing Arts Foundation
Board of Directors, Greater Indianapolis Progress Committee (GIPC)
Board of Directors, Children's Bureau Foundation
Board of Advisors, Purdue University School of Civil Engineering
2012 Super Bowl VIP Services Host Committee, Co-Chair
Advisory Board, Mayor's Office of International and Cultural Affairs
Member, Rotary Club
Member, American Society of Civil Engineers (Past Treasurer)
Member, Building Owners and Managers Association
Member, National Association of Industrial and Office Properties
Member, International Council of Shopping Centers, Inc.
Carmel Economic Development Commission, President (past)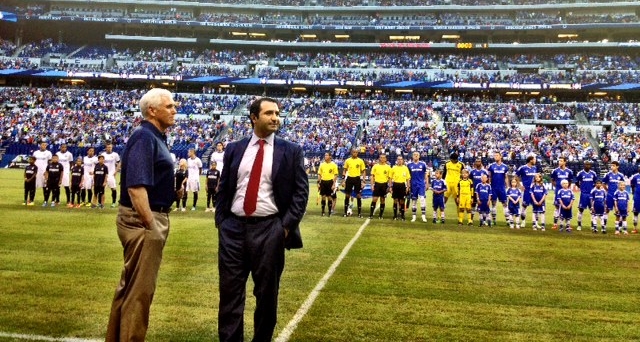 Jeff Belskus - President
Contact Jeff at Jeff@IndyEleven.com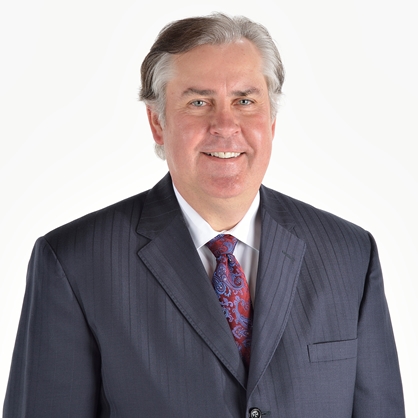 Jeff Belskus was named the second president in Indy Eleven history on January 11, 2016. An experienced businessman and sports and entertainment executive, Belskus comes to Indy Eleven with a variety of industry experience including banking, insurance, real estate, broadcasting, and food, but most of his focus has been in motorsports and professional auto racing in the United States.
He joined the Indianapolis Motor Speedway in 1987 as the corporate controller. Rising through the ranks, he was named President and CEO of the Indianapolis Motor Speedway Corporation in 2009. On October 1, 2013, Belskus was appointed to serve as president and chief financial officer of Hulman & Company, the Indianapolis Motor Speedway Corporation's parent organization.
During his long career with the Hulman organization, Belskus served in a variety of executive roles, including CEO of the IndyCar Series, CEO of Hulman & Company and CFO of all of the Hulman affiliated organizations. After a successful career in the auto sports industry, Belskus retired from the Hulman organization in early 2015.
During his various CEO stints with the Hulman organizations, Belskus helped to oversee all events at the Indianapolis Motor Speedway, including the world renowned Indianapolis 500 Mile Race, the oldest, best attended and best-known automobile race in the world, and the NASCAR Sprint Cup's Brickyard 400 race. In all, events held at IMS generate an annual economic impact for the state of Indiana's economy of more than $500 million and bring thousands of visitors to the State each year.
Belskus also serves on numerous boards and supports many charitable causes. His current board memberships include the Board of Trustees of Rose-Hulman Institute of Technology, where he is the Chairman of the Investment Management Committee as well as the Indiana State University Foundation board. He also serves on the board of directors of the Morris Plan Company of Terre Haute and the board of The Indiana Farmers Mutual Insurance Company.
He has previously served on the Board of the Indiana Chamber of Commerce, the Greater Indianapolis Chamber of Commerce (Indy Chamber), the 500 Festival, the Indianapolis Convention and Visitors Association (Visit Indy) and Hulman & Company. His professional affiliations include the American Institute of CPAs, the Indiana CPA Society and the National Association of Corporate Directors (NACD).
Belskus is a lifelong resident of the state of Indiana. He was born and raised in Terre Haute, Indiana and attended Indiana State University where he received his bachelor's degree in 1981. He earned his CPA designation in the state of Indiana in 1985. Jeff and his wife, Debbie, live in Zionsville, Ind., and have two grown children, John and Kristen.
Soccer Operations
Andy Piggush - Team Operations Manager
Contact Andy at Andy@IndyEleven.com
Indy Eleven welcomed former Team Equipment Manager Andy Piggush back on board to serve as the team's Team Operations Manager in time for the 2016 season. The man of many hats has a background in American soccer circles dating back nearly a decade after serving as a Communications Intern for Major League Soccer's Real Salt Lake in 2008 and in the front office of the Real Maryland Monarchs of the USL's Premier Development League in 2010. Piggush joined the Indy Eleven staff in 2014 as the team's equipment manager, a role he served until early in 2016 before switching desks in the team side set-up. Piggush lives in Fishers with his wife Ashley, and the pair aim to get as much sleep as possible while tending to their newborn daughter.
Justin Dryjanski - Equipment Manager
Bio coming soon! Contact Justin at JustinD@IndyEleven.com
Ticketing Staff
Mike Henn - Director of Ticket Sales
Contact Mike at Mike@IndyEleven.com
Mike Henn brings three decades of ticket sales experience in the Indianapolis market with him to Indy Eleven, where his role will include structuring of benefits for the team's fast-selling Season Ticket packages and development of the club's ticket-selling strategy and staff in advance of the club's inaugural 2014 season and beyond.
After graduating from DePauw University in Greencastle with a Communications degree, Henn spent a year in local radio before joining the Indiana Pacers as an Account Executive in 1981. The Richmond native spent the next 27 years climbing through the ranks of the Pacers organization and its parent company, Pacers Sports & Entertainment, which also included roles starting up the WNBA's Indiana Fever and Arena Football League's Indiana Firebirds. He would eventually hold the role of Director of Tickets Sales with PS&E from 1996-2004 before ending his tenure with the organization as Director of Sales Development from 2004-2008. During his time as Director of Ticket Sales, Henn helped lead the team's venue switch from Market Square Arena to then-Conseco Field House, where the Pacers would sell out a franchise-record 41 consecutive games during its opening season in 1999.
Outside of his experience with PS&E, Henn served as adjunct professor for a year at Marian University, a radio play-by-play announcer and host at numerous points through his career and as the Director of Sales with the United States Hockey League's Indiana Ice. Henn currently resides in Fishers with his wife, Ann, and is the proud parent of three children - Matt, Zan, and Jayne.
Ivy Toone - Ticket Operations Manager
Bio coming soon! Contact Ivy at Ivy@IndyEleven.com
Kevin Kirkhoff - Ticket Sales Account Executive
Contact Kevin at Kevin@IndyEleven.com
Kevin Kirkhoff joined the Indy Eleven in March of 2016 as Group Sales Manager. Kirkhoff began his career with the Indianapolis Ice in 1991. After six seasons with the Ice, he joined the Indianapolis Colts in 1998. During his time with the Colts, Kirkhoff helped the team build a streak of consecutive sellouts that lasted well over a decade. He also helped the transition into Lucas Oil Stadium in 2008. After leaving the Colts in 2015, Kirkhoff spent one season with the Indy Fuel as Director of Group Sales.
A native of Indianapolis, Kirkhoff graduated from Indiana University in 1990. He resides on the Southside with his wife, Julie, and daughters Sydney and Aubrey.
Danielle Wooding - Ticket Sales Account Executive
Bio coming soon! Contact Danielle at Danielle@IndyEleven.com
Rodrigo Castro - Ticket Sales Account Executive
Bio coming soon! Contact Rodrigo at Rodrigo@IndyEleven.com
Corporate Sponsorships
Larry Linde - Director of Corporate Sponsorships
Contact Larry at Larry@IndyEleven.com
Indy Eleven added a familiar face to the Indianapolis area as its Director of Corporate Partnerships in April 2013 in the person of Larry Linde, a 25-year sports-and-entertainment management professional. In his role with the burgeoning organization, Linde will be in charge of the team's outreach to the corporate community; creation of the club's comprehensive sponsorship packages; and its television, radio and online broadcasting initiatives.
A native of south suburban Chicago and graduate of Butler University, Linde secured his start in the sports world with the Indianapolis Ice back in 1989, a team he would later rejoin from 1998-2003 as its Executive Director and, later, General Manager. During his time as GM of the Ice, Linde made nationwide headlines when he signed 7'7" NBA Center Manute Bol as 'The World's Tallest Hockey Player" and former figure skating champion Tonya Harding as part of 'Guaranteed Fight Night."
Outside of his stints in Indianapolis, Linde made stops in Tulsa, OK; Memphis, TN; Reno, NV and Corpus Christi, TX; serving in the latter market as Vice President/GM of the arenafootball2's expansion Corpus Christi Sharks (2006-09) and in a similar capacity for the Central Hockey League's Corpus Christi Ice Rays (2003-06). Linde returned to Indianapolis in 2011 when he joined locally-based sports marketing and management consulting firm Compton Strategies and currently resides in the city with his wife, Nicole, and their daughter, Emersen.
Drew Donovan - Corporate Partnership Manager
Contact Drew at DrewD@IndyEleven.com
Drew Donovan was added as the Corporate Partnership Manager in April of 2016. In his role, Drew is tasked to cultivate and manage relationships with the corporate community throughout Central Indiana. Prior to joining Indy Eleven, Drew worked with the Indianapolis Indians in the Corporate Partnership department and with NUVO as an Account Executive.
A lifetime Midwesterner, Drew left his home of Cincinnati to pursue his Bachelor's degree in History from DePauw University in Greencastle. After graduation, Drew returned to Cincinnati to pursue his Master's in Sport Administration from Xavier University before beginning his career with the Indians. Drew is a Cincinnati Sports fan (Reds, Bengals, and Musketeers) as well as Notre Dame football and Liverpool FC. Drew currently lives downtown with his roommate.

Marketing and Communications
Steven Krusie - Director of Marketing
Contact Steven at Steven@IndyEleven.com
Bio coming soon!
Molly Kruger - Director of Licensing and Merchandise
Contact Molly at Molly@IndyEleven.com
Molly Kruger has the distinction of being the first employee officially hired by President Peter Wilt in February 2013 for the group then known as Indy Pro Soccer. The former local soccer standout will perform dual roles in the Indy Eleven front office, serving as a key outreach to the Indiana soccer community in regards to the team's full-season and group ticket sales efforts while also performing various duties as a part of the team's marketing staff.
Kruger starred locally with Carmel United and Carmel High School, picking up numerous accolades during her youth career including three nods to the NSCAA/adidas All-American Team, two Indiana Gatorade Player of the Year honors and an IHSAA Player of the Year award while also helping the Greyhounds to four consecutive IHSAA State Championships. Kruger would begin her collegiate career in 2005 at Indiana University before transferring to UCLA for her sophomore season when she helped the Bruins reach the Women's College Cup Semifinals. Kruger would return to Indianapolis to play her final two seasons at Butler University before heading back out to Southern California to play professionally with the Pali Blues of the Women's Professional Soccer League from 2011-12.
Scott Stewart - Public Relations & Communications Manager
Contact Scott at Scott@IndyEleven.com
Scott Stewart was added to the communications & PR team in January 2016 as an intern and in March 2016 as a full-time employee. In his role, Scott serves as the director of web content for IndyEleven.com and as the team's day-to-day public relations and communications manager.
A long-time soccer fan, Scott arrives home in the Circle City after receiving his bachelor's degree from Indiana University in Bloomington. For the Hoosiers, he served as a broadcaster for IU Athletics, the Big Ten Network, and the IU Radio Network for more than two years. His love for the sport extends across the pond as a die-hard Liverpool FC supporter for more than seven years. Scott currently lives downtown Indianapolis with his two roommates and loves the restaurant La Margarita enough to mention it in his biography.
Katie Donnar - Marketing Manager
Bio coming soon! Contact Katie at katie@indyeleven.com
Tian Liang - Graphic Design & Multimedia Coordinator
Contact Tian at Tian@IndyEleven.com
Tian Liang joined the Indy Eleven team in May 2014 as the Graphic Design and Multimedia Coordinator. In his role, Liang handles the entire graphic design tasks as well as video productions.
His passion for soccer comes after his time doing the play-by-play of the 2010 FIFA World Cup via a national radio station. Liang received his bachelor degree in Broadcast Journalism in 2012 from Zhejiang University Media and Communications where he decided to study abroad ending up landed School of Journalism, IUPUI. Liang graduated from IUPUI in 2014 after receiving his MA degree in Sports Journalism. Liang currently resides in Brownsburg with his wife.
Bianca Velez - Community Relations Coordinator
Contact Bianca at BiancaV@indyeleven.com
After serving as an intern for "Indiana's Team" during the first half of the 2016 season, Indy Eleven was thrilled to bring Bianca aboard as the full-time Community Relations Coordinator for the latter half of season. Her role includes but is not limited to working with local non-profits, community relation events, player appearances in the community, and donations.
Bianca, a Virginia Beach Native, traded the beaches at home in for the majestic fields of Indiana. She arrived in Indiana to continue her education at Ball State University where she also played Division I field hockey. During her freshman season, she sustained a season-ending injury that would provide her with an extra year to further her education. During her extra year at college is where she landed her internship that she is forever thankful for as it led to her first step in a lifelong career in sports. During her time at Ball State, she completed her Bachelor's in Marketing as well as a Master's in Sports Administration.
Operations
Justin Autajay - Operations Manager
Contact Justin at Justin@IndyEleven.com
Justin Autajay joined the Indy Eleven family in November of 2014 as the Community Relations Coordinator and Ticket Sales Account Executive. In his role, Autajay will be responsible for selling group tickets and game day experiences to youth soccer clubs, assisting in organizing and coordinating camps, promotional appearances in the community and donation requests. Prior to moving into his new role, Autajay served as an intern in the Marketing and Operations department during the inaugural season.
A local product of Indianapolis and club side Dynamo FC, Autajay attended and played soccer at Cathedral High School before going on to Indiana University – Bloomington and graduating in 2011 with a degree in Sport Communications. Before interning with Indy Eleven, Autajay worked tournament operations with the U.S. Soccer Development Academy for three years.
Accounting
Erin Weesner - Accounting Controller