Ring's Reading Program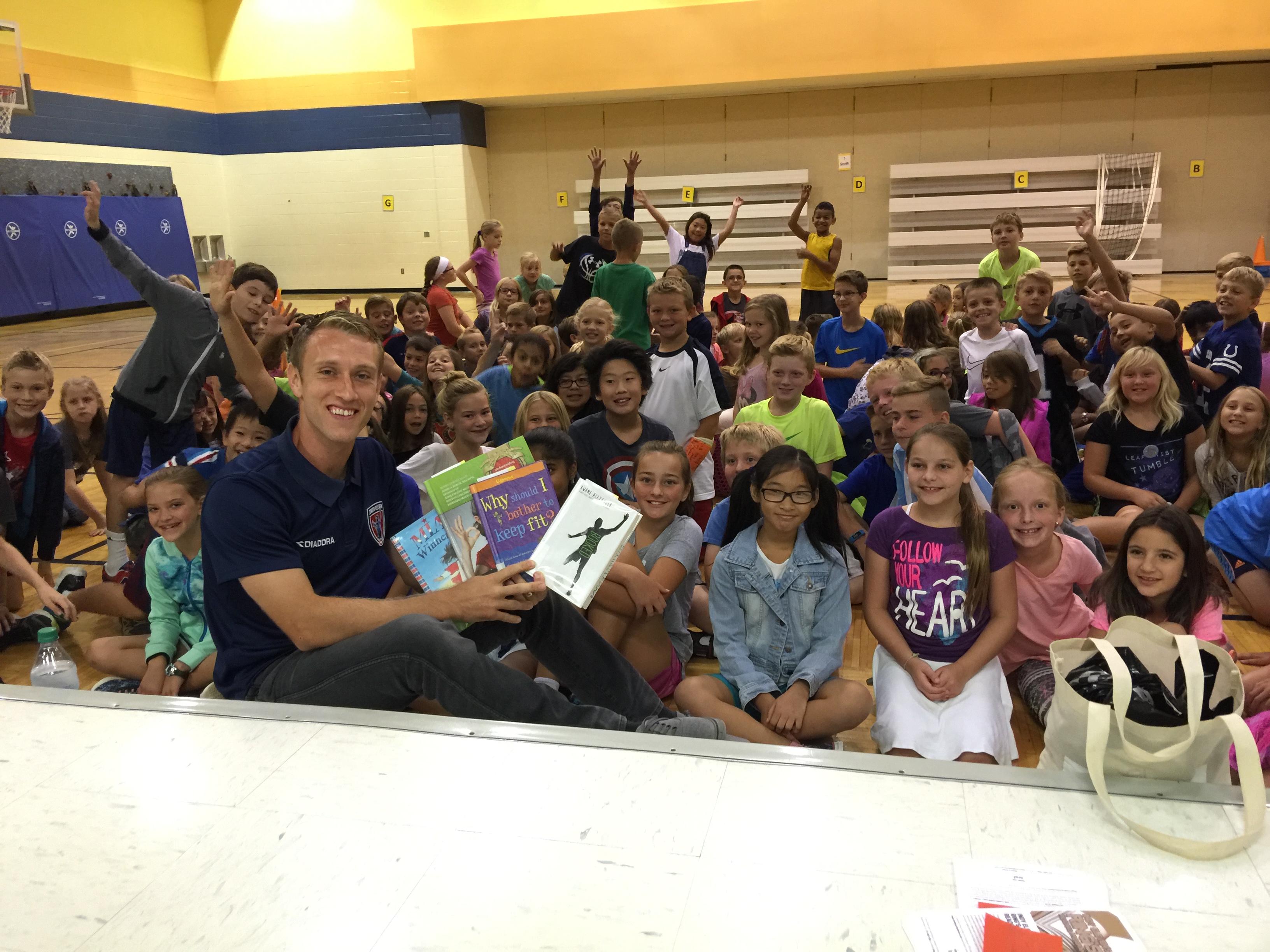 Brad Ring and Indy Eleven kicked off the Ring's Reading Program, presented by Noodles & Company, in Fall 2016, providing motivational messages to elementary children in his adopted home of Carmel, Ind.
As part of the program's launch, Ring made stops at the Carmel Public Library and numerous elementary schools in the Carmel Clay Schools district. The graduate of Indiana University - Bloomington is looking to make a difference in the lives of local students by focusing on the importance of three pillars of a healthy lifestyle during his hour-long visits: reading, exercise, and healthy eating.
"My program focuses on those and lets the kids know that little choices here in there, throughout the day or throughout the week, can help improve their lifestyles," said Ring.
During the launch in late 2016, Ring visited with hundreds of 4th and 5th graders at Cherry Tree Elementary, Prairie Trace Elementary, and Carmel Elementary - and he'll look to expand the program to impact even more schools and students in 2017.
Most of the inspiration behind Ring's program comes from heart and home. Though his two sons are both too young to start learning to read, Indy's No.4 knows that the steps he is taking will only benefit them in the long run as well.
"I think that if a program likes this can improve a couple kids' decision-making moving forward - whether it be in activity level or a spending a little less time in front of the TV or on the iPad, etc. - then it will be a success."
For more information about Ring's Reading Program, please contact Bianca Velez, Indy Eleven Community Relations and Camps Manager, at BiancaV@IndyEleven.com.