Team Store - Broad Ripple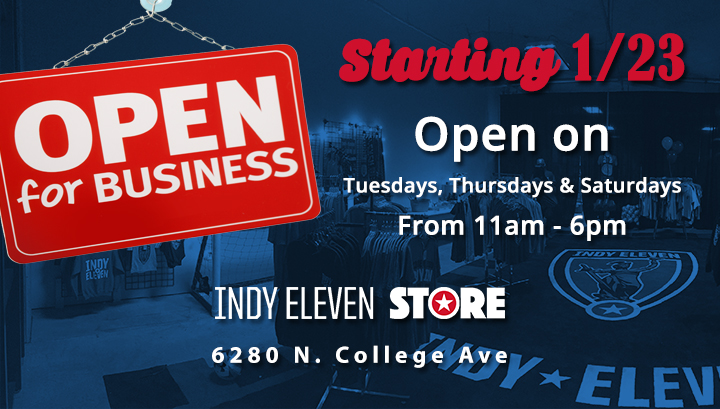 The new Indy Eleven Store in Broad Ripple is open for business!

The new Indy Eleven Team Store, located in the Broad Ripple Parking Garage retail strip at 6280 N. College Ave. near the corner of College & Broad Ripple Avenues (just a few doors down from HopCat), will be open Tuesdays, Thursdays & Saturdays from 11:00 am to 6:00 pm.
In addition to the full line of merch - which you can check out on the shop.indyeleven.com online store - you can also secure single-game tickets for the 2017 season via Gift Ticket Vouchers that are available both in-store ($15 BYB only) and ​online - 15 (BYB), $22 (Sideline) & $30 (Midfield).