Kevin Kirkhoff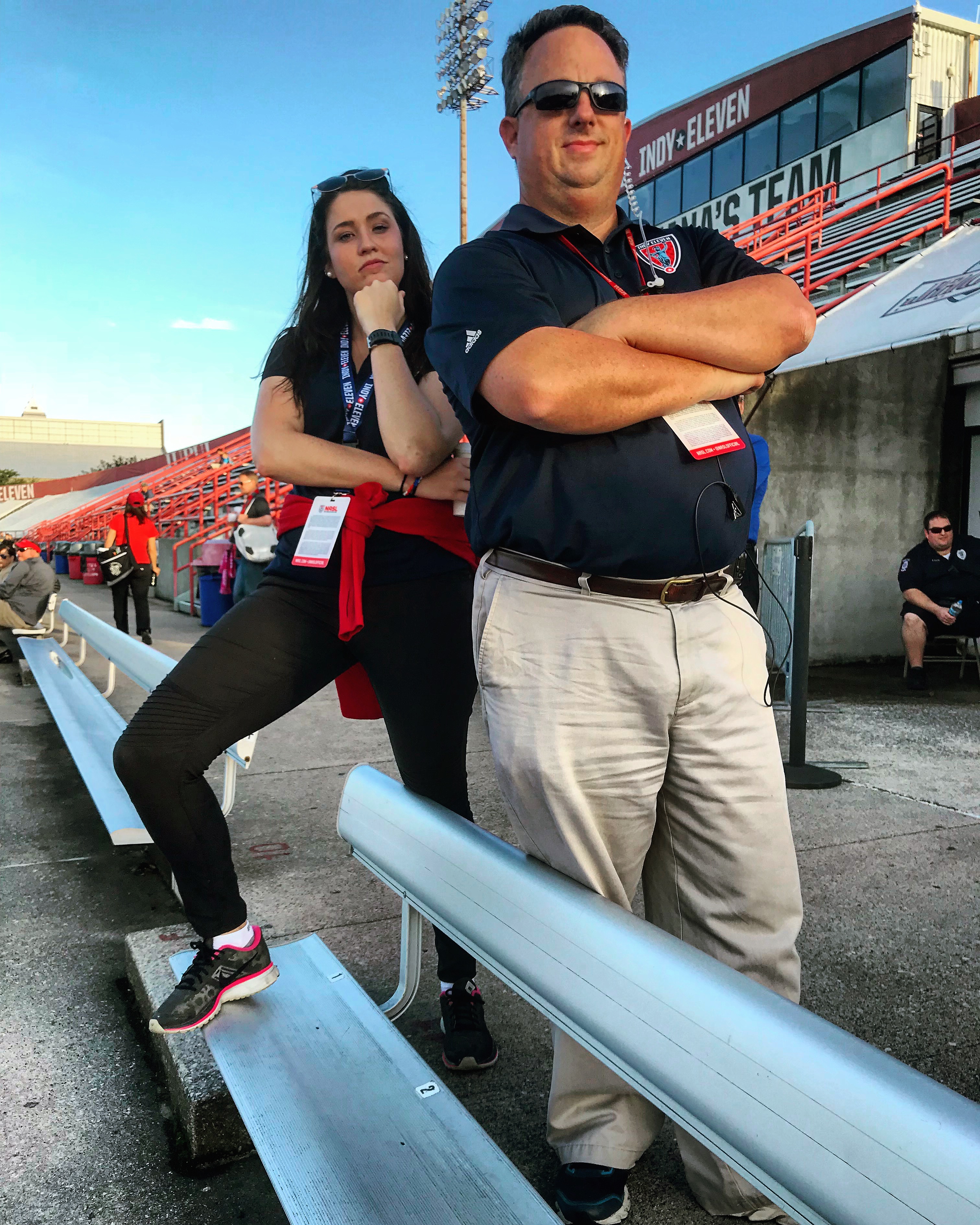 Job Title: Group Sales Manager -- I create and implement ideas and opportunities to encourage fans to attend games.
From: I've lived in Indianapolis my entire life
Why is Indy Eleven important to you? As Indianapolis evolves into a world class city, it is imperative that the world's most popular sport is a big part of that. My favorite Indy Eleven memory would be the atmosphere at Carroll Stadium when we won the semifinal match to advance to the championship game in 2016. These are the moments that make everyday different. I also really enjoy that the product we're selling is fun.
Danielle Wooding
Job Title: Ticket Sales and Special Events Account Executive – I sell tickets and plan parties.
From: Mooresville, but I went to IU in Bloomington and now I live in Indy.
What do you enjoy most about your job? The people I work with.​ I was interested in Indy Eleven because I've played soccer all my life so it seemed like the natural fit. I didn't have any plans to work in sports until I noticed a job posting from Indy Eleven that sparked my interest. I'm happy I made the jump to sports and now there is no looking back! I was at the inaugural game in 2014 in the BYB. The atmosphere was crazy and the bleachers were terrifying. Indy Eleven is important to the Indianapolis community because soccer is the world's game and is an all-inclusive sport. Indianapolis needs more opportunities to bring everyone from different walks of life together to support a common goal (soccer goals