Single Game Tickets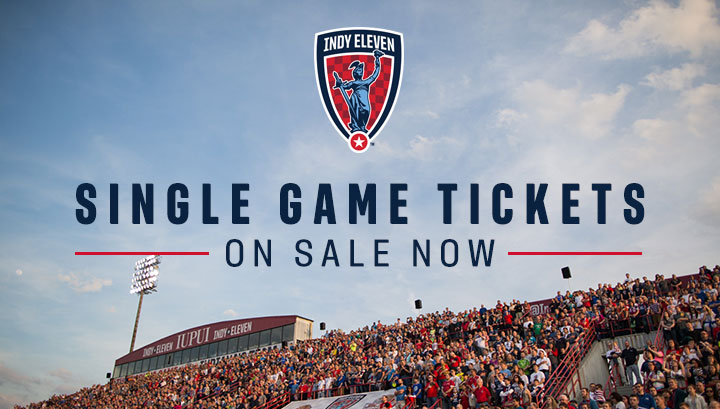 Our full slate of 2017 promotions is here! Check out what every home game at Carroll Stadium will look like - fun, entertainment, and your Boys in Blue!
**SEASON TICKET HOLDERS** » Take advantage of our $5 Season Ticket Holder Craft Brew Corner add-on, getting you two craft beer vouchers for each game in the Spring Season! CLICK HERE to get in today!
**PLUS » Introducing the new $15 Corndog Combo! Enjoy a Hoosier-favorite meal - one corndog, chips & a soft drink - AND an East Goal ticket for only $15! CLICK HERE to see more on this deal!
**MILITARY MEMBER DISCOUNT » Are you a member of the military with an active ID? Save your spot at Carroll Stadium in 2017 for just $9, giving you our best-priced seat for each game! CLICK HERE to get more information on this offer.



BUY TICKETS